Grace Enemaku is an award-winning, Nigerian-Irish, multidisciplinary designer & illustrator from Dublin. She specialises in creating and shaping brands that people want to obsess over and building rich, imaginative worlds within her work. Her projects vary from conceptual branding for Facebook to print and illustration for businesses in the local arts and community like Dublin Vinyl and Hen's Teeth.
She founded

DesignOpp

(

@design.opp

), an IDI-partnered initiative championing diversity for people of colour in the Irish design and creative industry. She is also creative director of

GXRLCODE

(

@gxrlcode

), a female collective that makes creative work together and amplifies women's voices in the creative industry. And has recently launched a streetwear brand inspired by the internet called KTSCH (

@ktschworld

) that explores fluorescent inks and unique finishes.
You can follow

her

on Instagram @enemaku to keep up with her

escapades

in real time.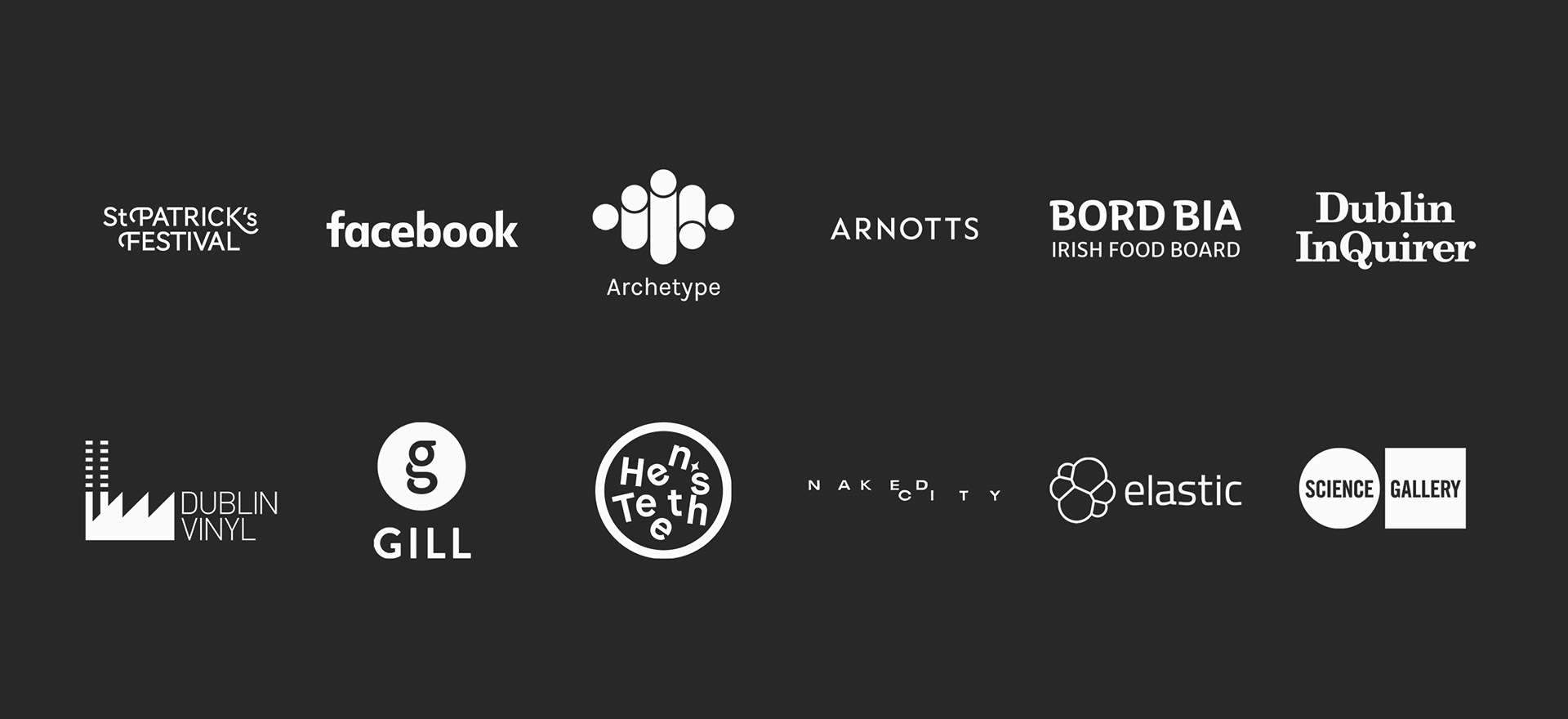 She specialises in:

Branding and materials, Illustration, Posters and Social.
But is also skilled in Motion Graphics, Responsive Web Design and Creative Direction.
100 Archive 2020:

Dublin Vinyl Record Cover
Design by Women (2022)
Irish Country Magazine (2021)
Creative Lives in Progress (2021)
NoIssue (2021)
The Fourdrinier (2021)
Evoke (2020)

Hen's Teeth: Other Voices 20 Year Anniversary (2021)
Where Are The Black Designers x WNW (2021)
Music Memory and the Night (2021)
Hen's Teeth: G'wan Ireland (2020)